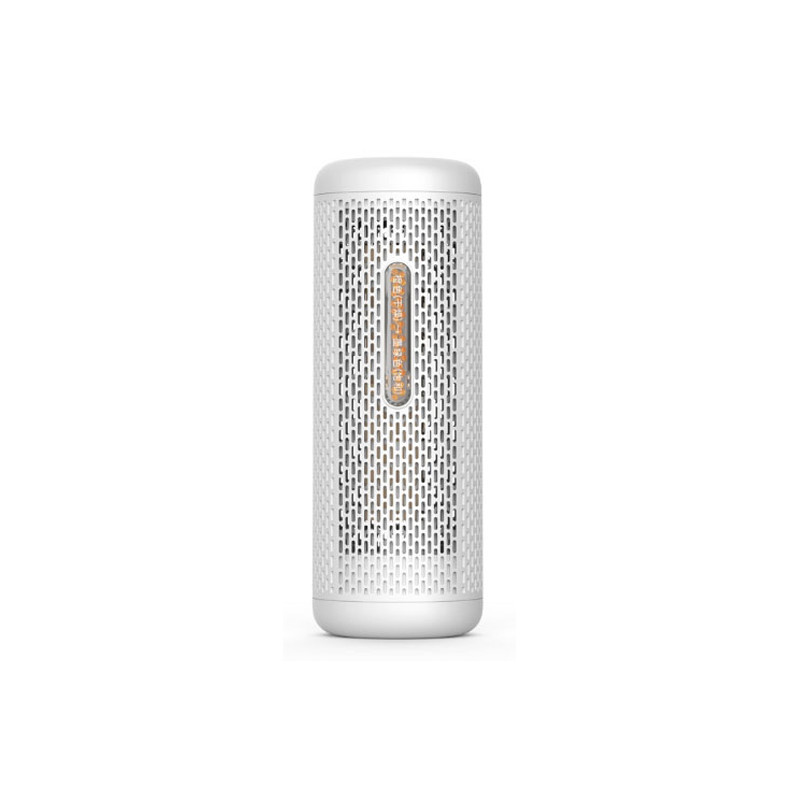  
Deerma Mini Dehumidifier
Xiaomi's Deerma Mini Dehumidifier reduces humidity without consumables!
Security policy: Your data is never used for other purposes than allowing you to use the shop and order system.

Delivery policy: Orders over 500 RON have free delivery included.

Return policy: You can return any product within 14 days and get a full refund, no questions asked, provided it is returned in it's original state, undamaged and complete (as shipped).
The Deerma Dehumidifier uses dehydrated silica particles to absorb moisture from the air.
When the particles reach saturation (their color turns to dark green), connect the dehumidifier to an outlet for 12-15 hours to dry (until the color returns to orange), then it can be used again immediately.

The average usage time is 14 - 21 days, depending on the relative humidity in the space where it's installed.
It absorbs up to 150ml of water before it needs to be plugged-in for drying.

Can be used in the closet, shoe rack, dressing room, wardrobe, cellar and any space with area under 5 square meters.
It can be placed horizontally or vertically, depending on your need.

Non-toxic, odorless, corrosion free. Can safely dehumidify textiles, food or medicine.
The dehumidifier is sold in biodegradable, eco-friendly, recyclable packaging.