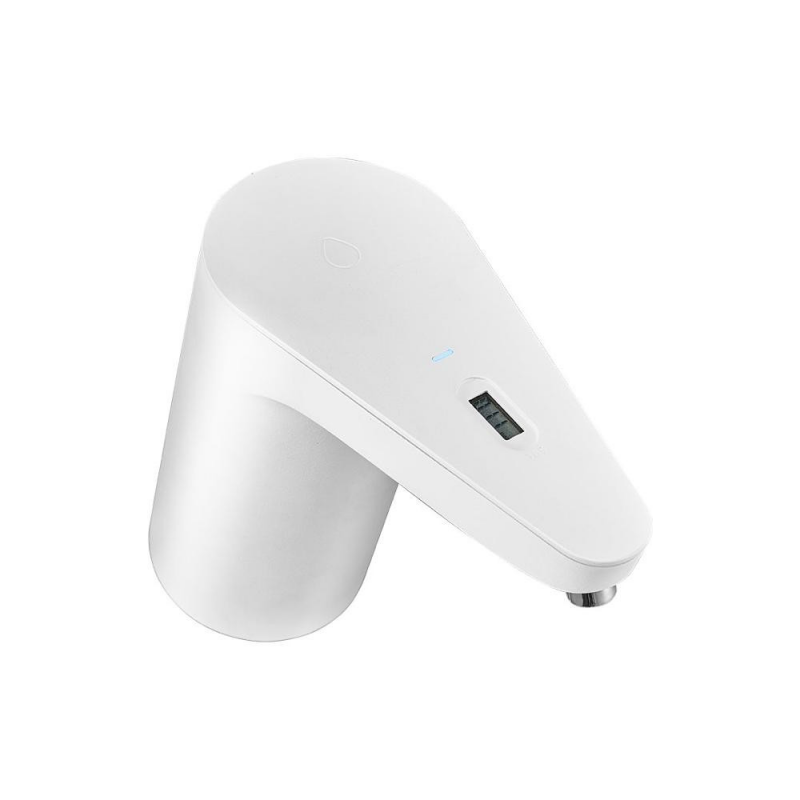  
TDS Touch Water Pump
Automatic water pump with TDS water quality display
Security policy: Your data is never used for other purposes than allowing you to use the shop and order system.

Delivery policy: Orders over 500 RON have free delivery included.

Return policy: You can return any product within 14 days and get a full refund, no questions asked, provided it is returned in it's original state, undamaged and complete (as shipped).
The automatic water pump measures the water TDS index (soluble salts, heavy metals, other impurities)
The purity indication on the display represents:
000 - 050 Very high purity
050 - 100 High purity
100 - 300 Drinking water
300 - 600 Water slightly impure
600 - 999 Impure water
Over 999 Water not recommended for drinking

To prevent spread of bateria, the pump does not store water in its own mechanism, so the water begins to flow a few moments later after the pump is started.
Compatible with most wide nozzle bottles, from 5L to 19L.
Operation: Touch the droplet symbol twice to start the water flow, touch again to stop.

The battery indicator represents: Blue - normal operation; Flashing red - charging; Off - battery charged

Specifications:
- Low noise
- Small and easy to install
- Incline: 30 degrees
- Protection against excessive flow (automatically stops after 90s)
- Built from food grade plastic materials
- Operating temperature (ambient or water temp.): 5 - 45 degrees Celsius
- Battery powered, USB rechargeable (5V), cable included
- Standard battery charging time: 3 hours

The automatic water pump is sold in biodegradable, eco-friendly, recyclable packaging.
You might also like