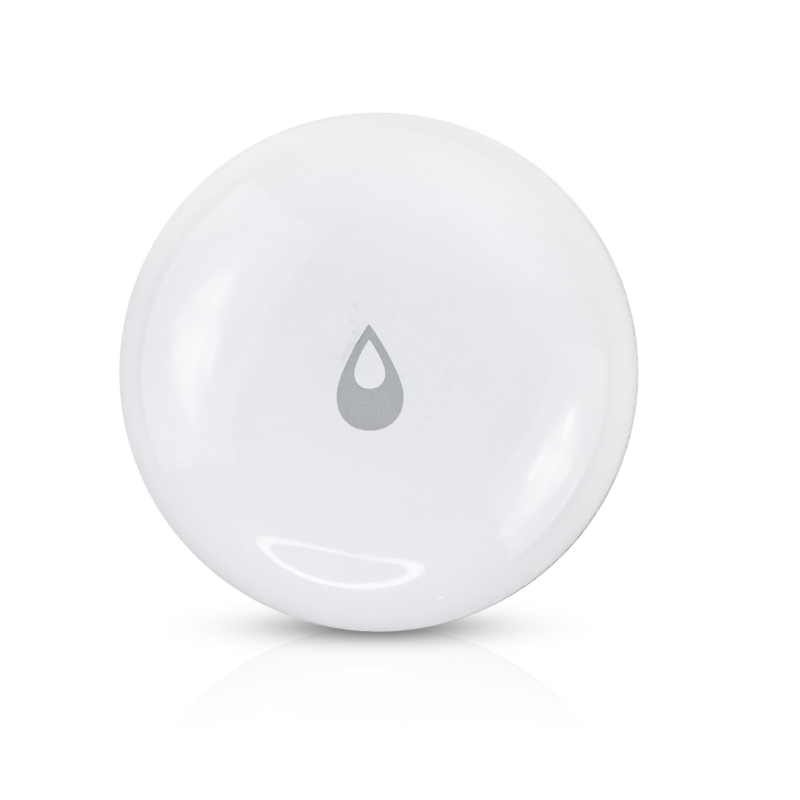  
Zigbee Water Leak / Flood Sensor
Xiaomi/Aqara
Use the smart water leak sensor to prevent the discomfort of water leaks
Sensor that detects leaks and floods and is capable of triggering a real-time alarm.
It is small, portable and can be placed on any surface (wooden or tile floor, in the kitchen, bathroom or heating room).

Characteristics:
- Wireless, connectable with a Zigbee HUB (Xiaomi / Aqara Gateway, Samsung SmartThings, etc.).
- Detects water on contact with it's two terminals.
- Water and dust resistance IP67.
- Portable, no assembly required, easy to place anywhere (bathroom, kitchen, technical rooms).
- It can also be used outdoors while in the Zigbee hub's operating range.
- Includes a CR2032 battery.
Data sheet
Protocol

Zigbee

Compatible

HomeKit (via HomeBridge)
HomeKit (via Hub)
SmartThings (with DTH)