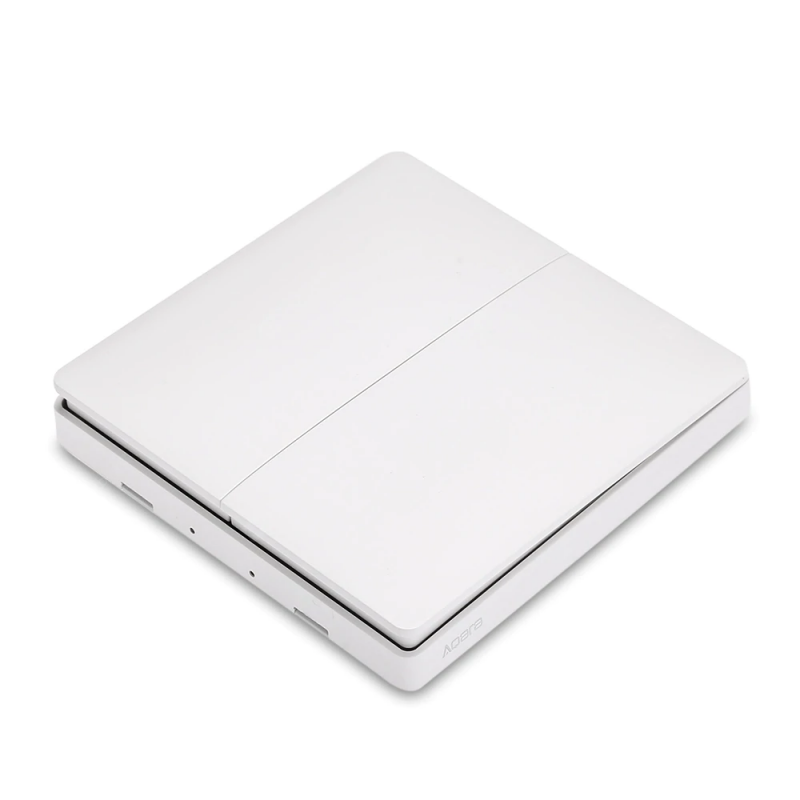  
Zigbee Smart Switch with 2 buttons
Xiaomi/Aqara
With the two button smart switch you can control scenes, lighting and smart devices from anywhere in your smart home
The two-button Xiaomi switch offers multiple possibilities to control both home lighting and other smart devices, or to turn on complex scenarios.
White, with a pleasant look, is easy to integrate in any design.
Allows you to setup 6 actions, a short press, a double press and a long press, per button.
Characteristics:
- Wireless, connectable with a Zigbee HUB (Xiaomi / Aqara Gateway, Samsung SmartThings, etc.).
- Portable, can be mounted anywhere (adhesive strip included) or placed on the bedside or other furniture.
- Includes a CR2032 battery.
- Operating temperature -5 - + 45 degrees Celsius.
Data sheet
Protocol

Zigbee

Compatible

HomeKit (via HomeBridge)
HomeKit (via Hub)
SmartThings (with DTH)