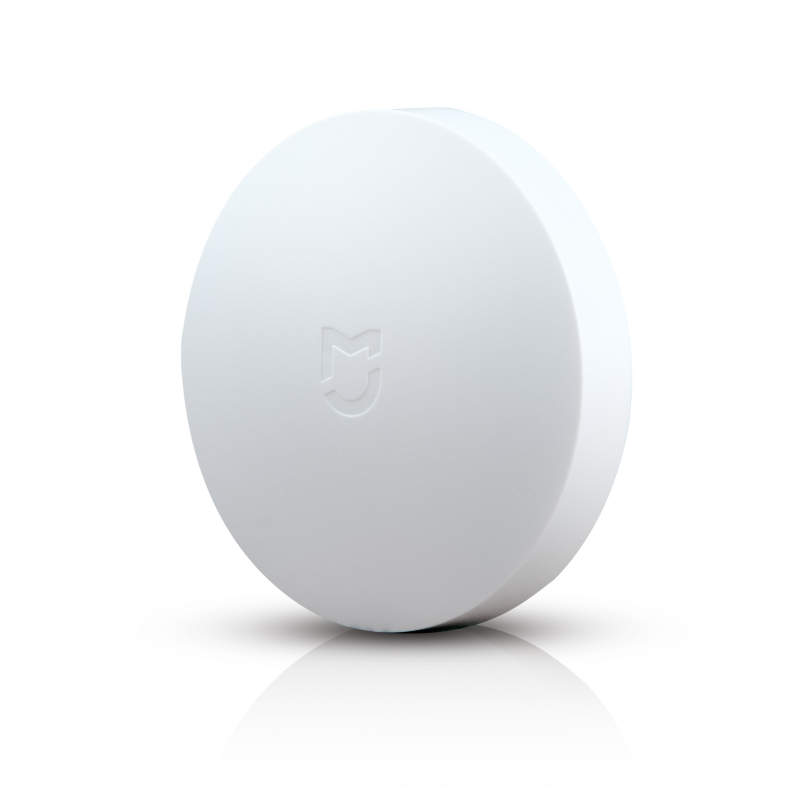  
Zigbee Smart Round Button
Xiaomi/Aqara
With the round smart button you can control scenes, lighting and smart devices from anywhere in your smart home
The Xiaomi button lets you control both lighting and other smart devices, or start complex scenarios.
White, with a pleasant look, is easy to integrate into any design.
Allows you to setup up to 6 actions, 1 to 5 short presses and a long press.
Characteristics:
- Wireless, connectable with a Zigbee HUB (Xiaomi / Aqara Gateway, Samsung SmartThings, etc.).
- Portable, can be mounted anywhere (adhesive strip included) or placed on the bedside or other furniture.
- Includes a CR2032 battery.
- Operating temperature -5 - + 60 degrees Celsius.
Data sheet
Protocol

Zigbee

Compatible

HomeKit (via HomeBridge)
HomeKit (via Hub)
SmartThings (with DTH)