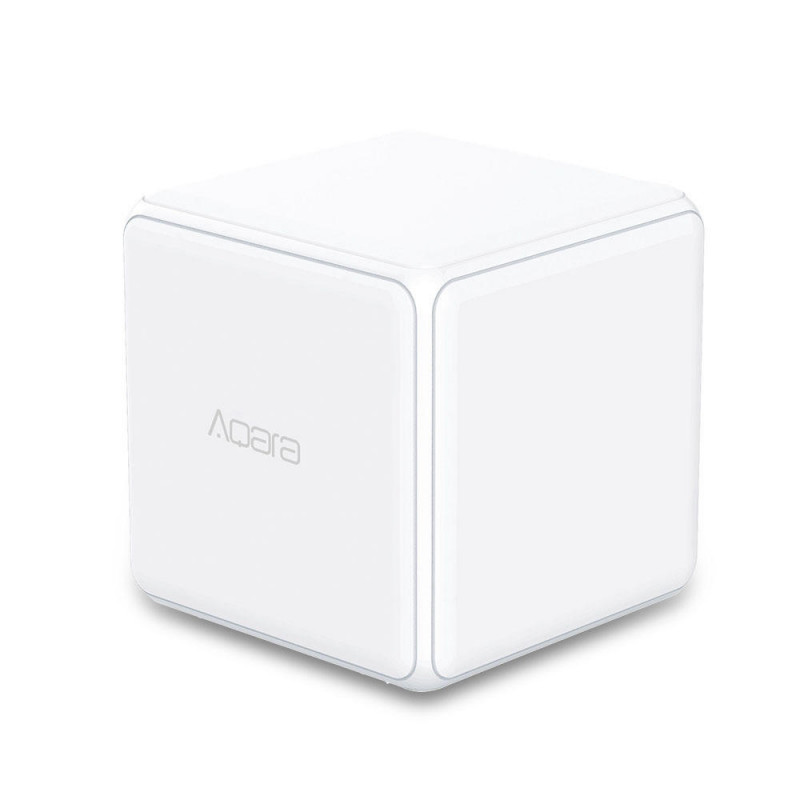  
Zigbee Magic Cube Controller
Xiaomi/Aqara
A Smart way to control your devices
The Xiaomi Aqara Smart Cub Controller allows you to control both lights and other smart devices, or start complex scenarios.
White, with a pleasant appearance, it easily blends into any design.

You can configure up to 6 actions:
- Turn 90 degrees
- Turn 180 degrees
- Shake
- Rotate
- Push
- Double tap

Each action can control devices connected to the Aqara Hub.

Characteristics:
- Wireless, connectable with a Zigbee HUB (Xiaomi Aqara Gateway, Samsung SmartThings, etc).
- When connected to the SmartThings Hub, the controller can perform up to 36 actions (6 actions x 6 faces)
- Portable, can be places anywhere.
- Includes a CR2450 battery.
- Operating temperature -10 - +50 degrees Celsius.
Data sheet
Protocol

Zigbee

Compatible

HomeKit (via Hub)