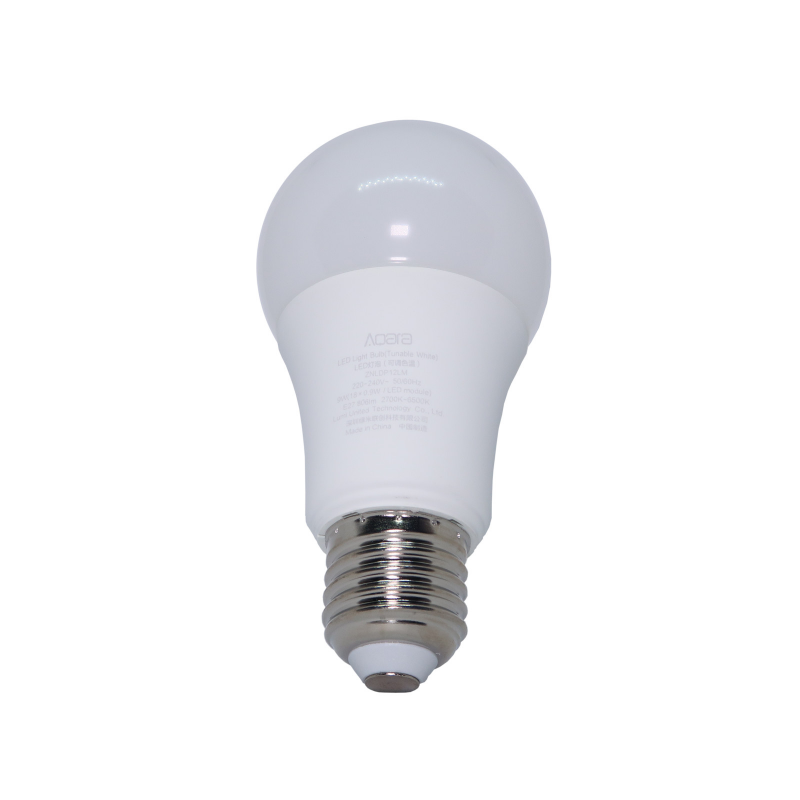  
Zigbee Smart Bulb E27 9W
Xiaomi/Aqara
Brighten your home with warm or cold dimmable light.
The Xiaomi bulb allows you to control how intense you want the light in the room to be and the tone (cool/white-blueish or warm/white).
White, with a pleasant appearance, integrates easily into any design.
Characteristics:
- Wireless, connectable with a Zigbee HUB (Xiaomi/Aqara Gateway, Samsung SmartThings, etc).
- E27 connector, fits most lamps and lighting appliances.
- CE, RoHS, CCC and UL certificate.
- Adjustment anywhere between 2700K and 6500K (2700K: warm/white light; 3100K-4500K: neutral light; 6500K: white-blueish, cold light).
Data sheet
Protocol

Zigbee

Compatible

HomeKit (via HomeBridge)
HomeKit (via Hub)
SmartThings (native)